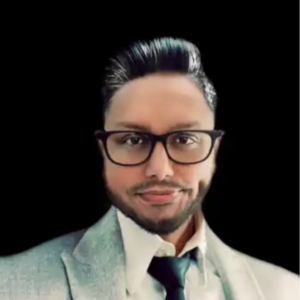 Anand Arun
Anand Arun is the Senior Intelligence Officer for Global Counterterrorism Analysis at the Defense Intelligence Agency (DIA). In this role, he is the deputy analytic head of DIA's Defense Counterterrorism Office and oversees all of the analysis the Office provides to clients such as the Pentagon, National Security Council, and Congress.
His national security career spans nearly two decades in the private sector, academia, and US government supporting customers ranging from deployed military personnel to executive officials, including a tour as the President's Daily Briefer to the Chairman and the Vice Chairman of the Joint Chiefs of Staff. During his career, he has led or overseen analysis on some of the most pressing global terrorism issues as well as other national security challenges. Part time, Anand is an Adjunct Assistant Professor of Security Studies at Georgetown University, teaching a graduate course on terrorism and intelligence.
He holds a MA in Security Studies from Georgetown University and a BA in Political Science from the University of Michigan—Ann Arbor.