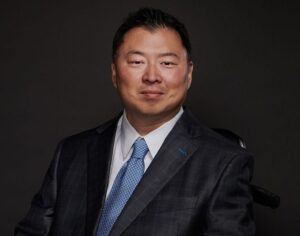 Peter Yi
Peter Yi is a global investment executive with over 23 years of institutional asset management experience. In his most recent position as an Executive Vice President at Northern Trust Asset Management, Peter managed multidisciplinary investment teams directly responsible for approximately $330 billion in assets under management. Peter is considered a renowned thought leader on a broad range of fixed income investment trends and topics.
Peter is frequently interviewed and quoted as a fixed income market subject matter expert on national television, print media and trade publications such as Bloomberg, CNBC, the Wall Street Journal, the Financial Times, Reuters and Pension and Investments. He has held several leadership positions in various industry organizations and frequently speaks at industry and client conferences.
Peter is a passionate champion for diversity and inclusion, leading with high integrity and empathy. As a wheelchair user, Peter is also a relentless advocate for the disability community. In his spare time, he works with not-for-profit organizations focusing on the integration of people with disabilities into a more collaborative and inclusive culture.
Peter received his bachelors degree at the University of Michigan in Ann Arbor and MBA at the University of Chicago Booth School of Business.