Posted On
January 7, 2022
by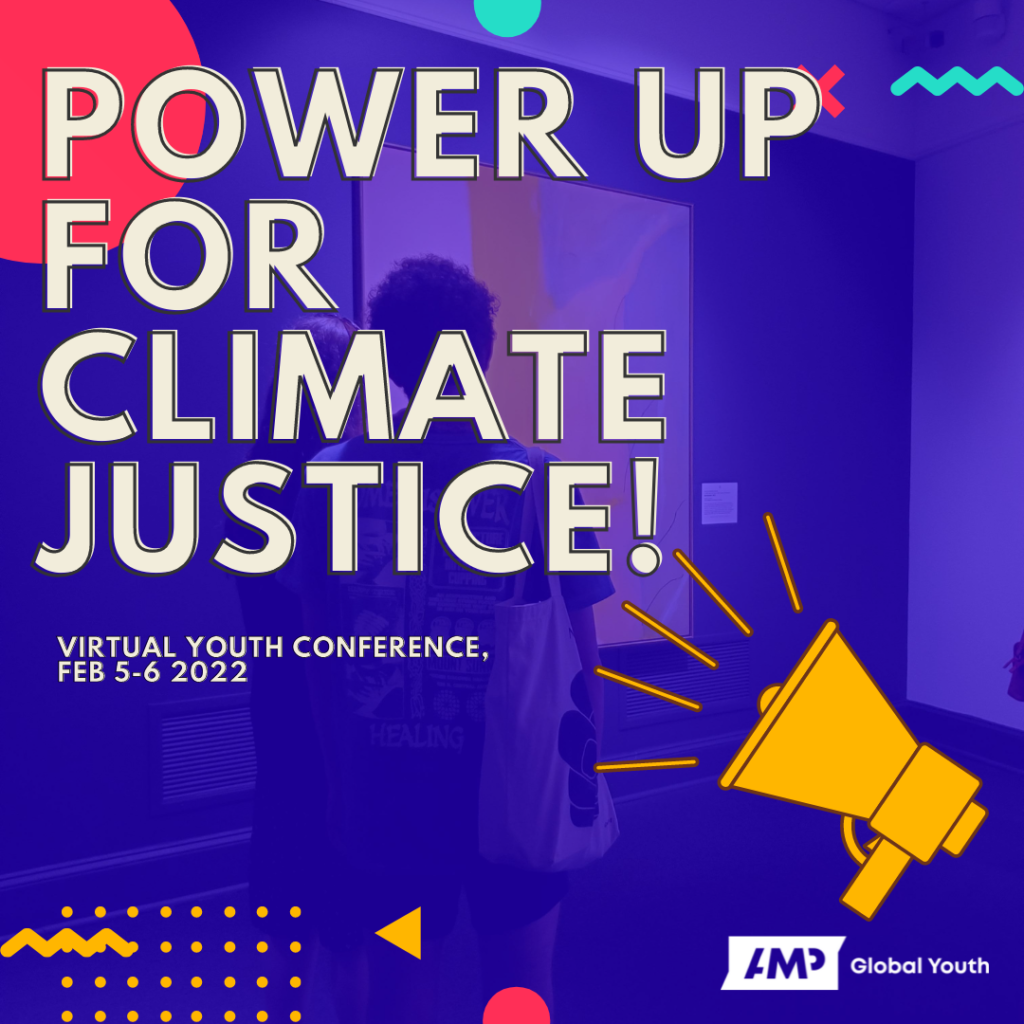 Our Power Up Conference is back, this year focusing on Climate Justice!
Join youth from across the world to envision our climate future through advocacy workshops, discussions with experts, and social events. Get your ticket now on Eventbrite!
Climate crisis. All our lives we've been taught that the deadline for taking action on climate change is far off in the future. But that deadline has arrived and world leaders aren't moving fast enough to meet it. The world is going to hit a catastrophic level of warming by 2030 without drastic cuts in carbon emissions.
Youth advocates have been at the forefront of thousands of climate actions, from leading protests to crashing fashion shows. Climate is one of the top issues for youth leaders. That's why this February, we're bringing youth together from across the globe for the Power Up for Climate Justice!
The Power Up is a two day conference (February 5-6, 2022) designed by youth for youth to equip us with the skills and connections to take bold action. Together we'll learn from experts, train in climate advocacy, and develop strategies for climate action. We will not stand by quietly while others bargain with our futures.
Highlights Include:
Discovering our Climate Future: Learn from experts on our opening panel about global climate solutions. We'll discuss green energy, international climate advocacy, gender justice, and more.
Connecting and Inspiring: It's been a difficult time for our generation. We'll have lots of time to meet and have some fun with other inspired youth leaders through our skill share and social events.
Claiming our Power: You'll get the skills and support to take action on climate and other urgent global challenges with our two-part climate advocacy workshop.
Join us! Event is free but registration is required. Get your ticket now on Eventbrite!
General admission attendees will receive a sticker sheet and lanyard*. If you choose to make a donation (min. $10), we'll send you a t-shirt too!
* Some mailing restrictions may apply.