Posted On
January 8, 2023
by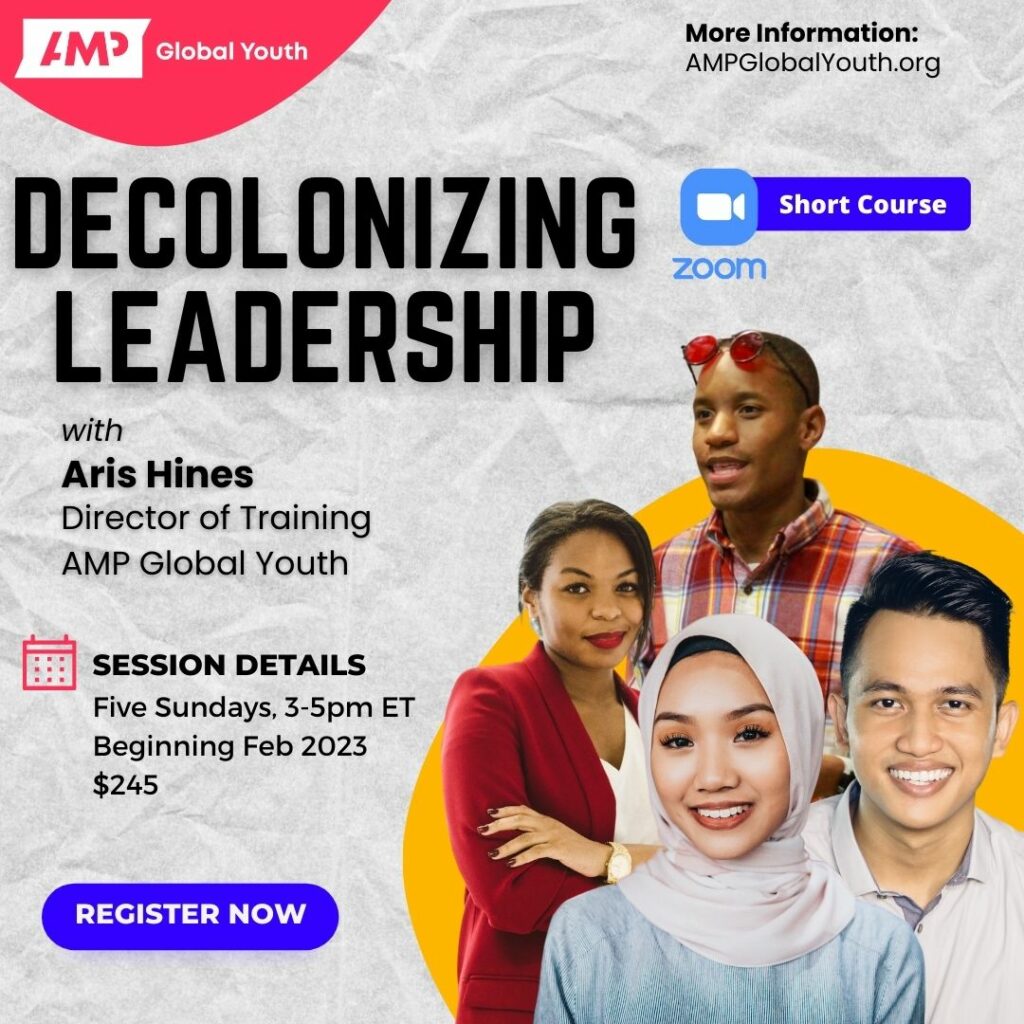 Join us in February for this exciting, intensive, and immediately-useful short course with AMP trainer and master debater Aris! 
Sessions for High School and College Students.
Sundays from 3-5pm ET, from Feb 5 – March 5, 2023.
Virtual. $245.
Join AMP Head Trainer Aris to explore what it means to truly lead with an actionable and accountable conviction to equity. Over the course of 5 weeks, you will:
Understand decolonization through theoretical frameworks and approaches that explore colonialism, white supremacy, capitalism, cis-heteropatriarchy, and more.
Explore the politics of resistance, accountability, and responsibility in order to empower your community to challenge colonial norms and create a more just, humane world.
Address the barriers that stand in the way of bringing community voices, local knowledge systems, and local experiences together.
Analyze your positionality in the context of the past, present, and future, as well as the spirit, body, and mind.
Develop a deeper understanding of the forms of spirituality and altruism that have traditionally empowered communities to embrace the interconnectedness of hope and faith.
This is a small-group intensive and highly-interactive course for young leaders in high school or college (we will divide the cohort), who have some leadership and/or organizing experience and are ready to expand and refine their skill set to be conscientious, accountable, and self-aware. We will meet on Zoom once/week, for 2.5 hours on Sunday afternoon (eastern time).
Meet your trainer! Aris Hines is the Director of Training at AMP Global Youth. An African and Native American identifying facilitator, Aris' background is in community and youth development.
How to apply: Click here to apply, and contact us with questions at: GlobalScholar@AMPGlobalYouth.org.